*Please note that we have no vacancy for june, july and august 2021.
Are you looking for a week-end getaway
or a well deserved family vacation in a cottage nestled in the middle of nature ?
The Domaine Graham Les Bouleaux Blancs,
gives you a choice of 7 cottages on 4 different sites !

The cottages are located in Namur Qc (the Outaouais region):
3 Cottages on Lac Loignon: Cerf-Volant, Huard and Birds Nest ( Lakefront )
1 Cottage on Lac des Aulnes: The Weston (Lakefront)
3 Cottages on ch. du Ruissseau: La Ferme , Le Grand-Père and Kellys Boxcar
all with private accces to Lac Loignon via La Plage du Nord.( 2 kilomètres)
Included:
Row boats, canoe, pedal boat, kayaks, wood for fire, sun deck, life jackets
Each cottage has electric heating with auxilary wood burning stove, fully equipped kitchen, micro-wave, coffee maker and filters, pots and frying pans, electric kettle, toaster, cutlery, mixing bowls, salad wringer, spaghetti sifter, milk and juice containers, cups, drinking glasses, blankets and pillows, life jackets (all sizes),lawn chairs, picnic tables and a BBQ (propane).
Things to bring:
Bed linens, wash towels and bathroom accessories (soap ,shampoo, toilet paper etc.)bug spray, garbage bags and plastic containers to bring back any leftovers etc.
du Lac des Aulnes et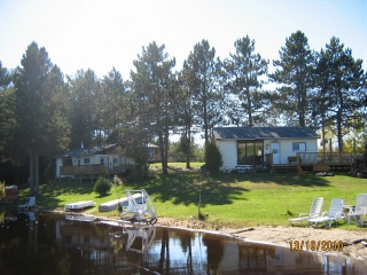 Come and enjoy days filled with laughter and relaxing moments that will
leave you with unforgettable memories !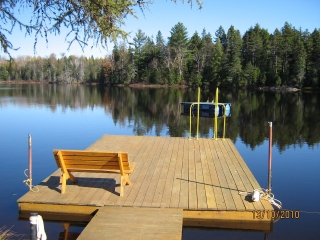 A 300 acre Domaine with 3 lakes; home to deer, moose, partridge and rabbits.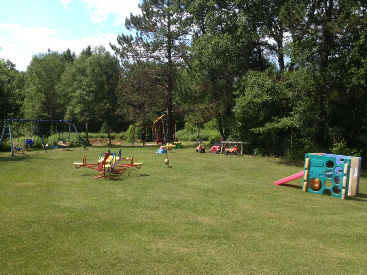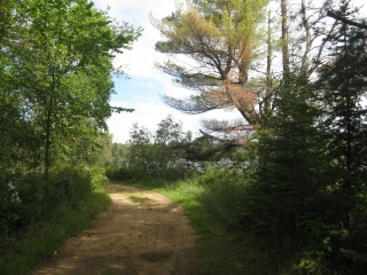 Perfect surroundings for hiking or leisurely walks.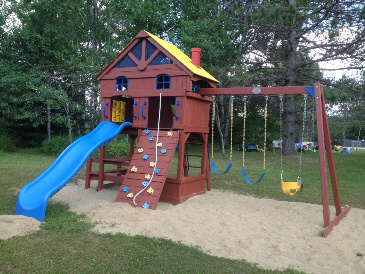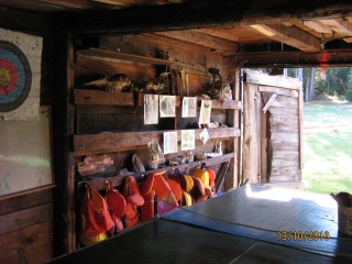 The following cottages and sites are equipped to accomodate ATV's and people with horses (slight extra $) with approx 18 km's of private trails for more information visit Ferme Normel website at www.fermenormel.com
La Ferme, (The Farm House) Le Weston, Kellys Boxcar and Le Grand-Père.
NAMUR ,this quaint municipality is only:

30 minutes north of Montebello

45 minutes from MtTremblant

(

St Jovite)

90 minutes from

Gatineau, Hull

2 h from Montreal
Nearby:
Mt Tremblant

(at 45 minutes)

A convenience store ( SAQ)and Gas Petro-T and a Bonichoix in Namur

(10 minutes)




2 restaurants in Namur and a Métro Plus in Chénéville

(20 minutes)




Golf L' Heritage (18 holes)

(15 minutes)

Omega park (animal park)

( 25 minutes)




ATV's and Snowmobiles trails

(10 minutes)

Lac Simon bathing and water sports

(15 minutes)